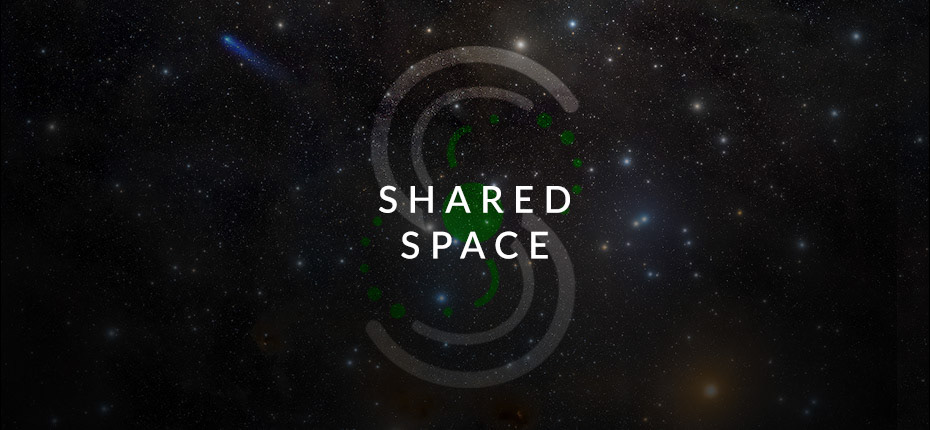 Lead the UI design and visual experience of Shared Space, an Atlanta, GA based start-up, born from the need to authentically connect with others to evolve and improve how we approach everyday situations in life.
Shared Space has identified the opportunity to look at

how we interact with each other

and

technology as a culture. 
Studies have repeatedly shown that the current state of external communication in social media platforms today can contribute to the increased depression, anxiety and addiction rates across the US and the world.  
Low Fidelity Mocks + Wireframes
/ Onboarding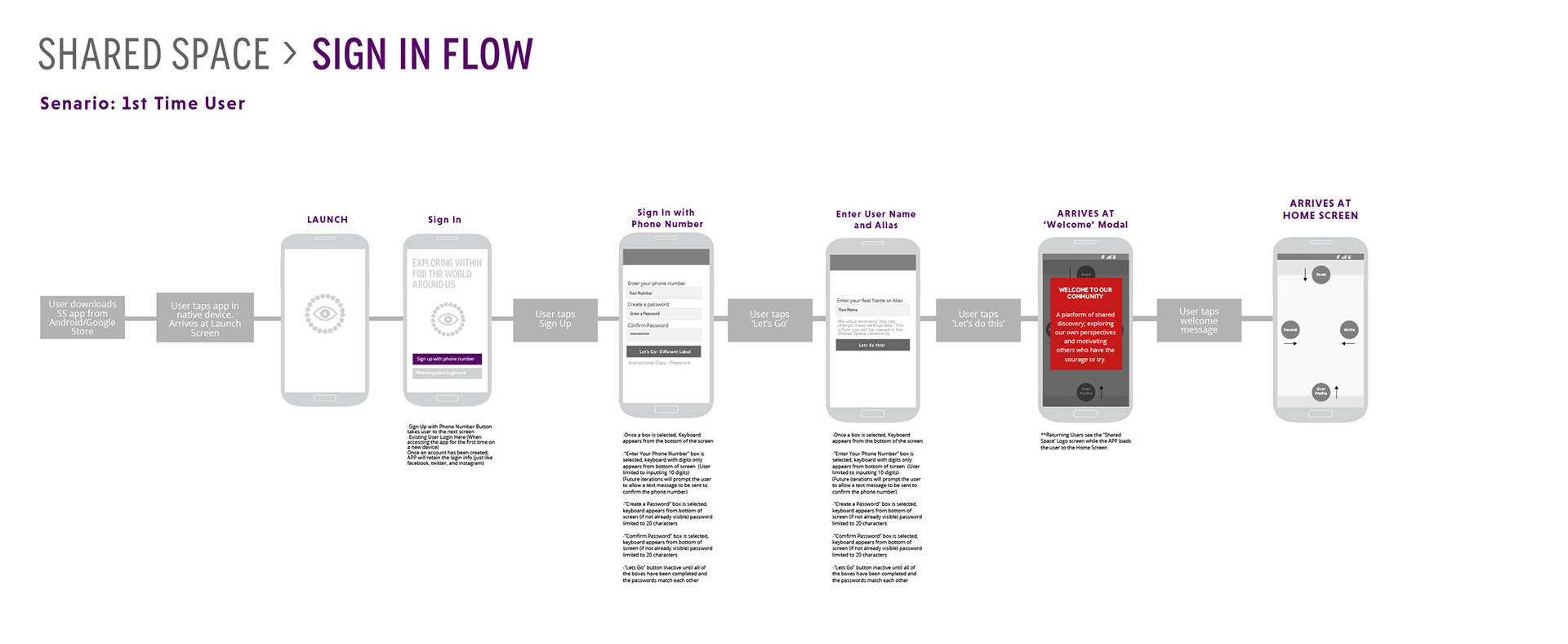 "Is there anyone out there who has been through this?" 
 "I'm alone with uncomfortable thoughts!… I need someone to talk to about this…"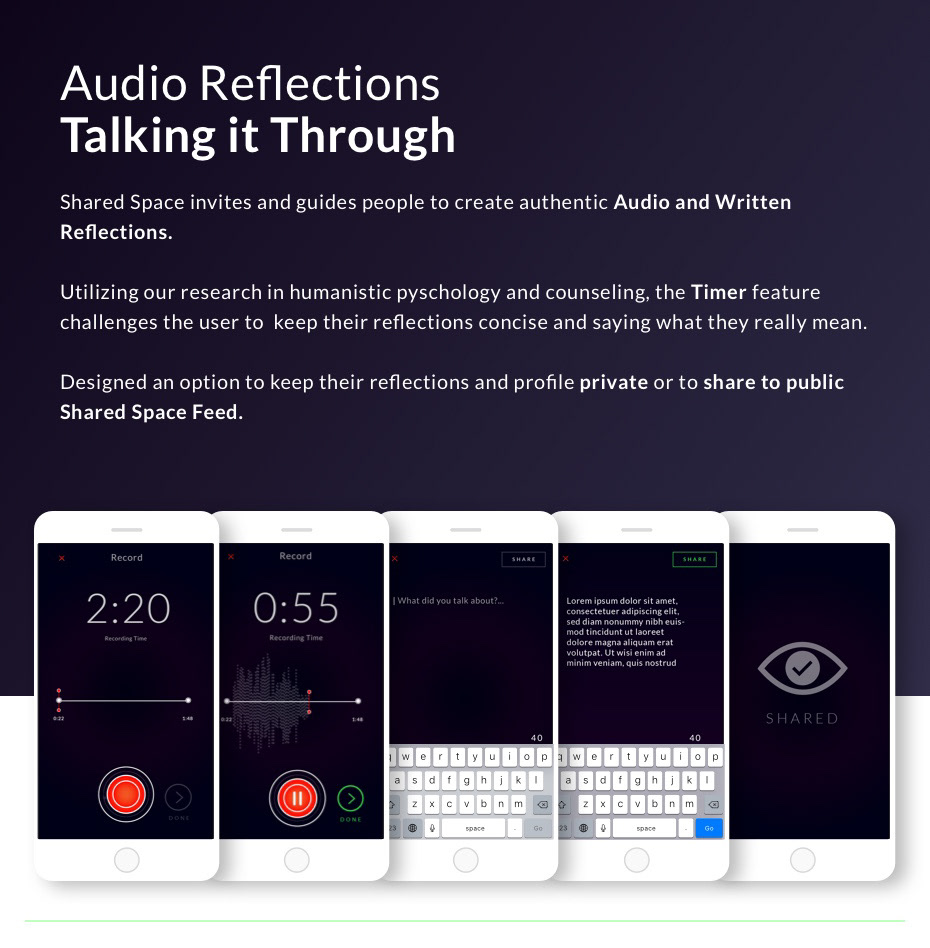 Low Fidelity Mocks + Wireframes
/ Record and Writing

"I wish there was a different way I could build a tribe of people I can trust online" 
"Where can I access people who have similar thoughts on how to start a business and the anxieties of it?

Understanding the philosophies of humanistic psychology inspired the foundation of the app experience: 
self actualization   |   the human experience   |  psychotherapy.  
Inspired by the studies of Carl Rogers, Abraham Maslow and Carl Rogers
​​​​​​​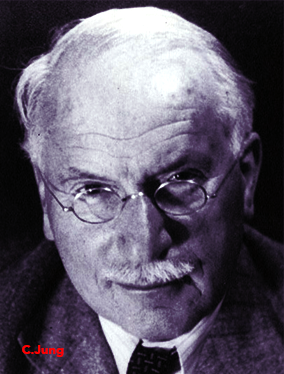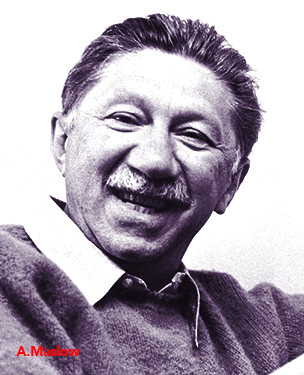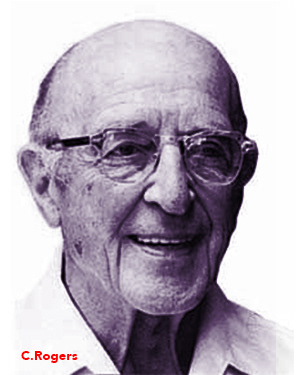 Understanding the Target User
For the first version of the app, the team is testing the concept of Shared Space with people ranging from 18-40 years old that are familiar with recovery communities, treatment care centers and non profit foundations. 
This has determine design decision to anticipate the needs of a larger and diverse user base with various emotional needs and technical abilities 
We tested our findings in recovery communities and created a focus group with a group chat platform, Uchat, 
to test audio functionality and queried people for feedback. We took note on behavior and designed with this feedback in mind

. 
​​​​​​​
Wireframes + Lo Fidelity Mocks 
I worked closely with the Shared Space team to design an architecture on how the app would function for the MVP. We broke down the app into 2 keys actions: Recording and Writing grouped within the Shared Space Feed and User Profile.  I combined wires and a lo fidelity mobile screen flows to communicate how the app will work to our development team. 
Click on images below to view more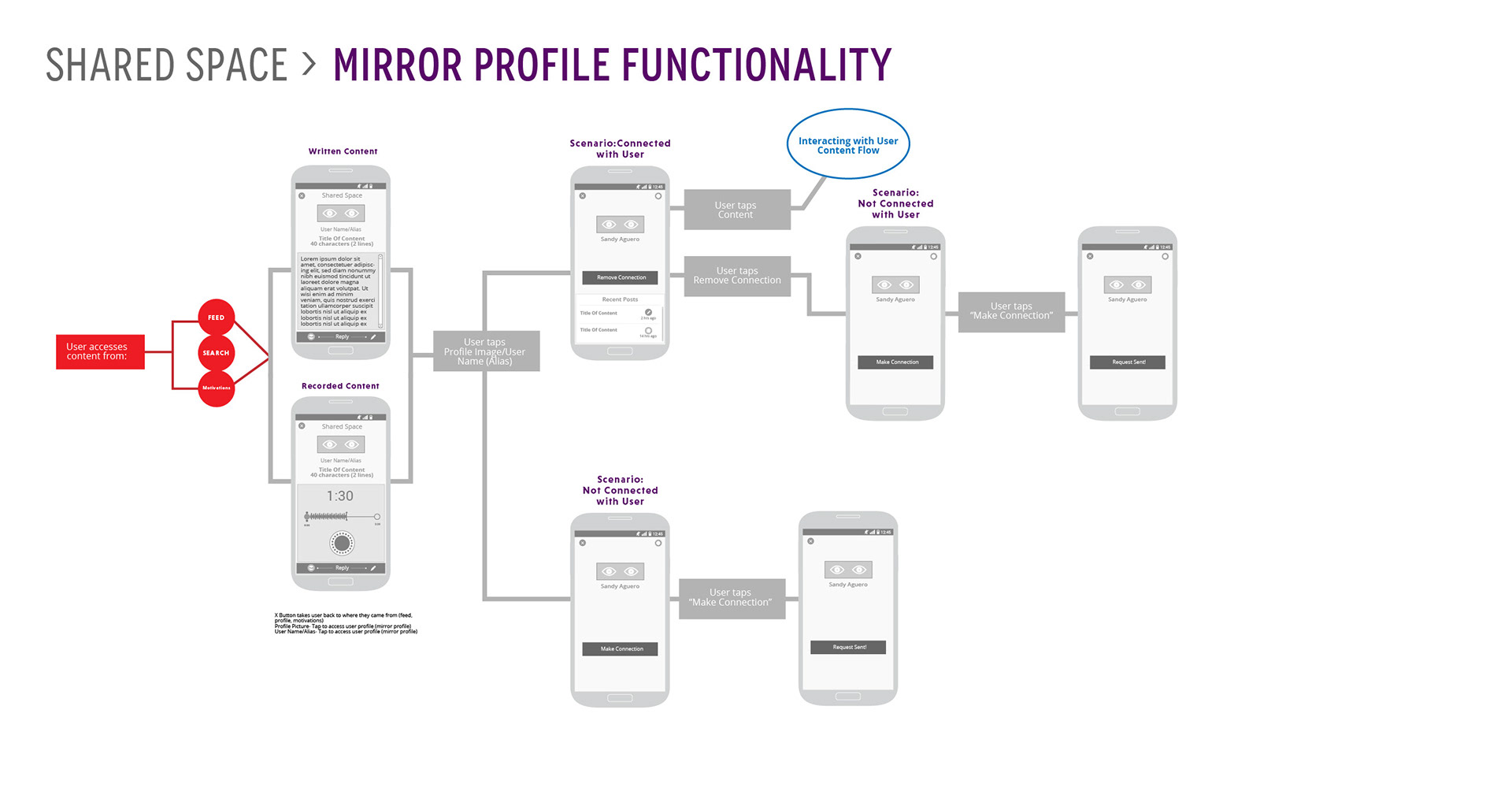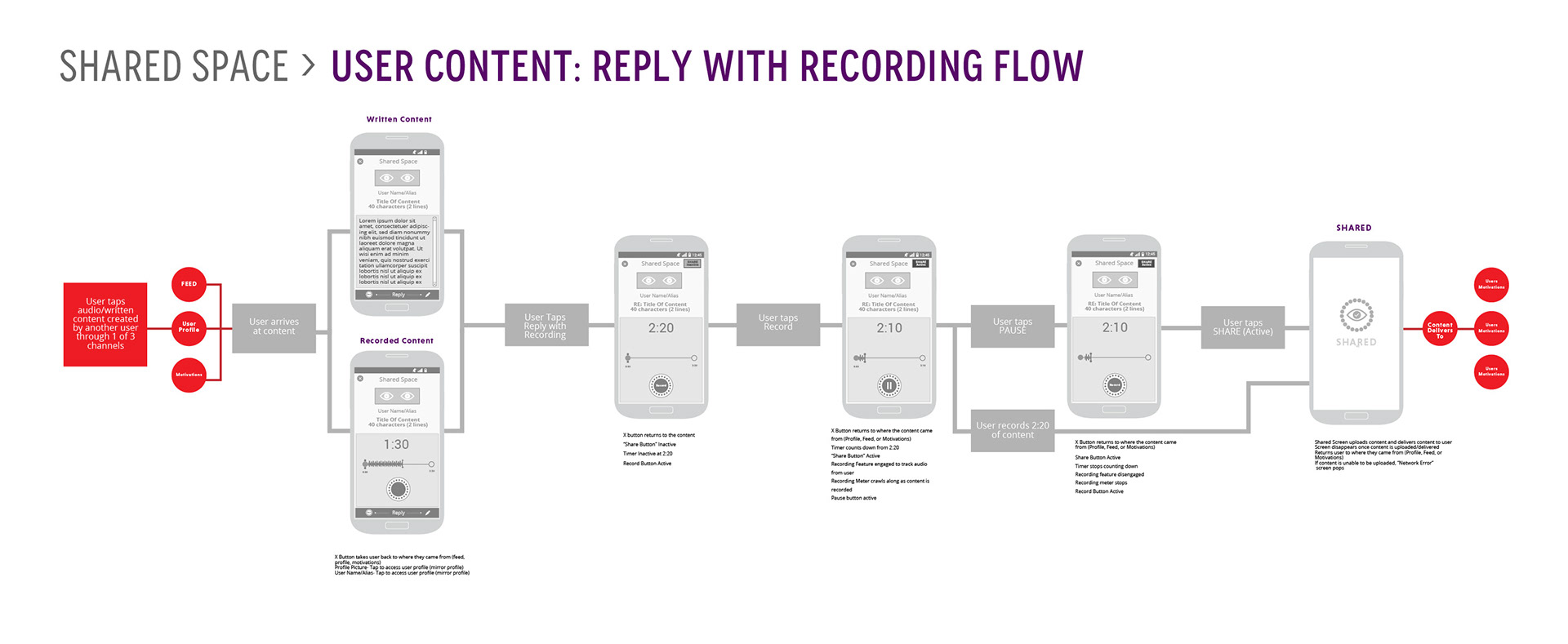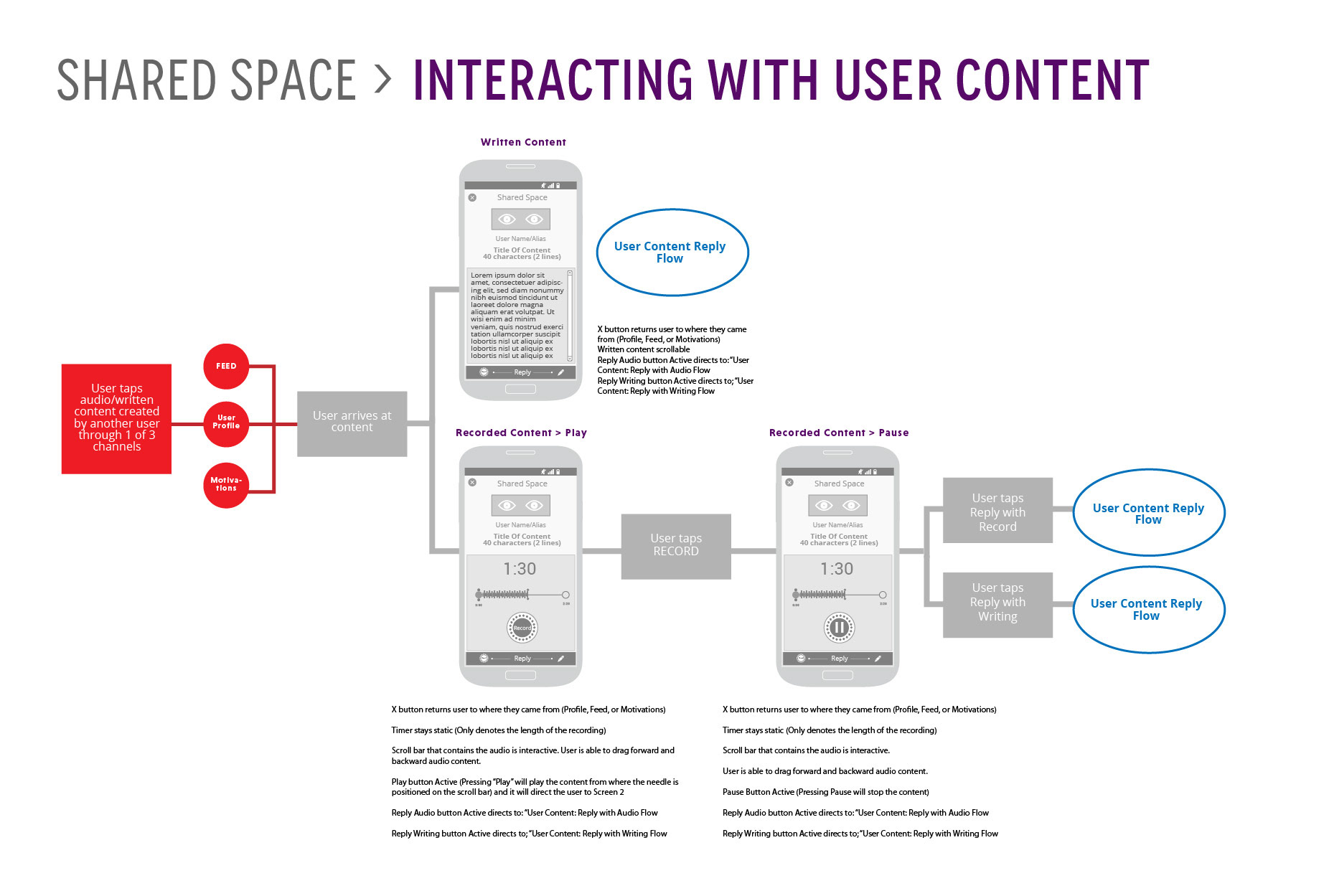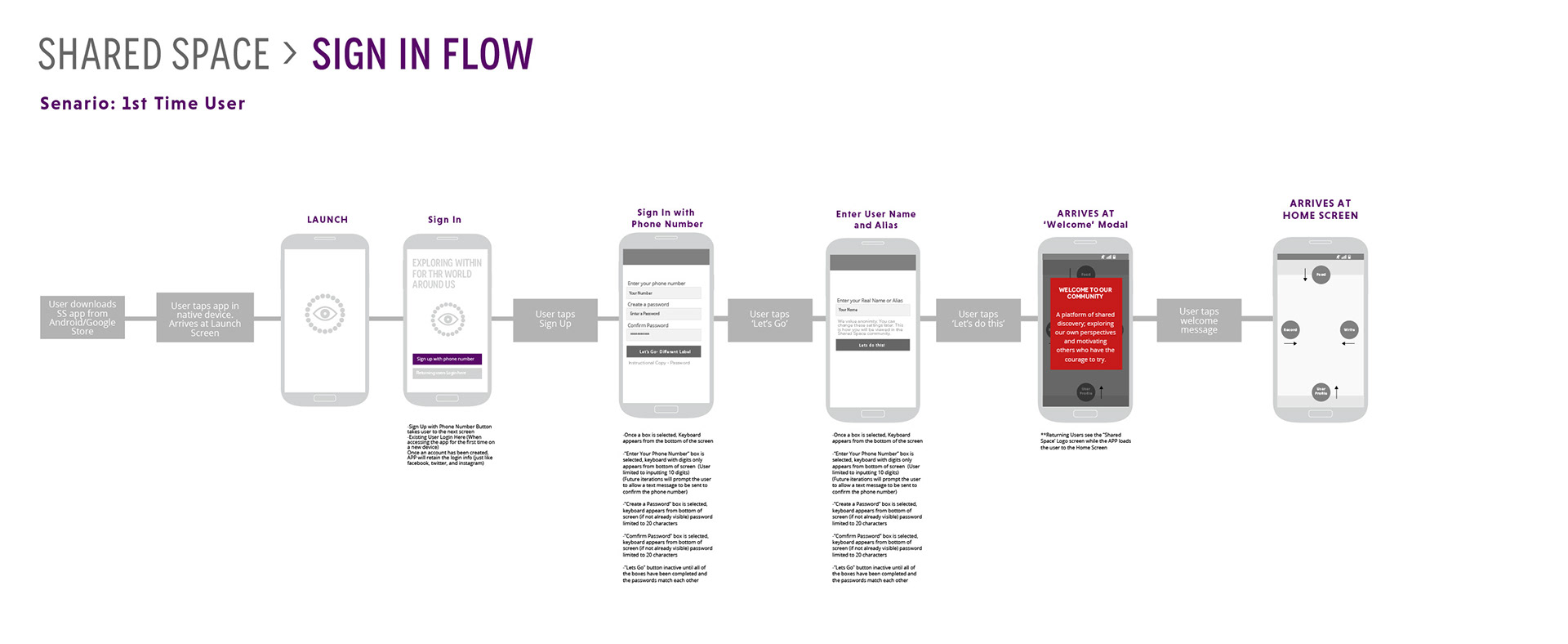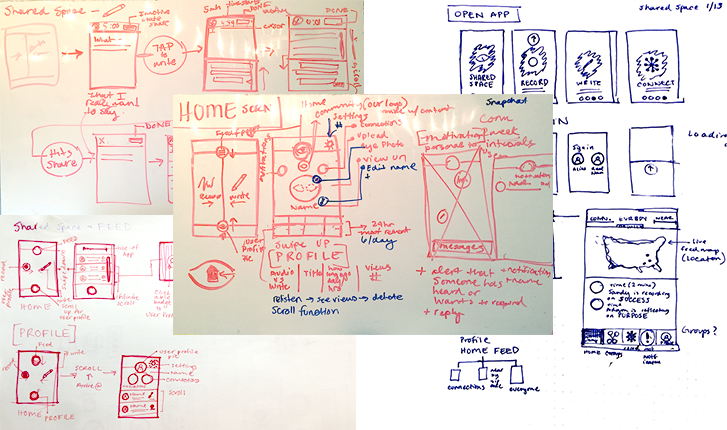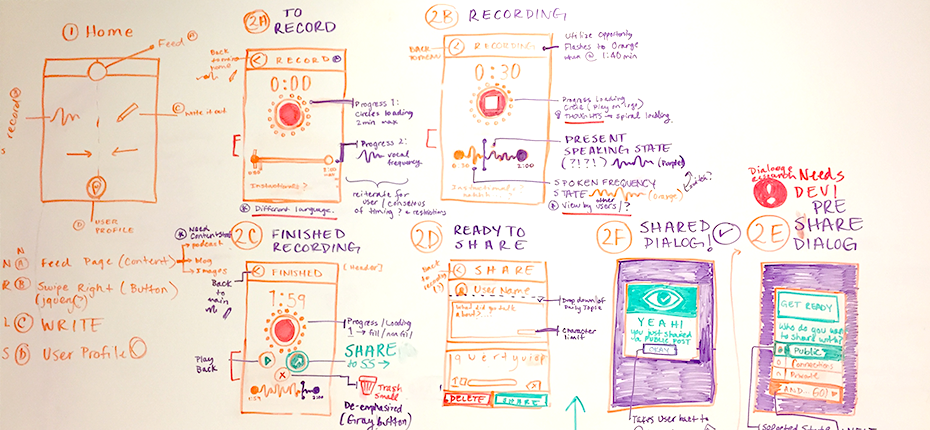 © 2018 Shared Space Enterprises LLC